If you're a new poker player and about to head to a casino or poker room to play a cash game for the first time, it's important to never forget to tip the dealer when you win a pot.
A tip is a courtesy for a job well done. In the service industry, which includes poker dealers, many workers rely on tips as a major source of their income.
Win a Pot, Tip the Dealer
If you're playing live poker for the first time, it's common to tip the dealer at least $1 per pot in a cash game. You'd be surprised how many players do not tip the dealers, especially at a high-stakes table, but you don't want to be one of those miserly people.
A typical full ring table of a no-limit Texas Hold'em cash game could play 25 to 30 hands per hour. So, the more hands that a dealer will deal per hour will increase their hourly tip rate.
If everyone folds around and the blinds chop a pot, you don't have to tip. As a general rule of thumb, if the dealer rakes a pot, then you tip a buck. Some players won't tip unless they see a flop.
I'll often tip $2 on a big pot. If it's a bigger cash game, I'll tip up a redbird (a.k.a. a $5 chip in most casinos) if I survived an all-in hand, or doubled up my entire stack.
You want to avoid overtipping because that cuts into your bottom line as a poker player, but being generous can go a long way if you intend to frequent an establishment or believe in gambling karma.
---
At WSOP.com new players get $50 Free Play just for signing up. Unlock the first $25 in freeplay, then unlock the next $25 in freeplay by making your first deposit. Start reaping the benefits of joining the No. 1 real money poker site in the world.
---
Don't Shoot the Messenger
Dealers are impartial in a poker game, and they simply deal the cards. There's no reason to get angry at a dealer if you keep getting rags, or your Aces are cracked.
When losing players go on tilt, they'll lose self-control and take out their frustration on everyone except themselves. That includes other players, dealers, drink servers, chip runners, massage therapists, and poker room staff.
Tilting and bad beats are an unfortunate part of the game, but it doesn't give you an excuse to treat a dealer poorly after a horrendous beat.
When I first started playing poker in casinos, you could still smoke at the table. There was one curmudgeon in Atlantic City who purposely blew smoke in the dealer's face whenever he lost a pot.
I once saw a well-known pro go ballistic on the parking valet after they were eliminated from a World Series of Poker event in Las Vegas.
There's a valuable expression I once heard: "Hurt people (will) hurt people." You'll see that occurs in a poker room when losing players transfer their anger, frustration, and negativity onto poker dealers.
If You Have a Bad Dealer… Take a Break
Dealers are humans, who are prone to errors and bad days. Sometimes you're stuck with a bad dealer, or an inexperienced dealer. If you play enough poker, you can tell if there's a new dealer in the box, or if someone is having an off night.
Most of the time, you don't realize how good a specific dealer is until a new one sits down. Maybe it's something subtle like how they pitch the cards. Or perhaps it's something obvious like they deal too slow. Or it can be their inability to control the table by letting the lunatics run the asylum.
If you're truly going on tilt because of a bad dealer, then take a break. Instead of bullying a bad dealer, you should sit out and wait for a new dealer. Table selection is an important element to becoming a successful cash game specialist, and that includes the players and even a sub-optimal dealer on a rare instance.
Stick Up for Dealers
Poker dealers have to be cordial to players, even if they're acting rude, so they cannot stick up for themselves while they're in the box. Just because you have a seat at a table doesn't give you the right to berate a dealer and make their life hell, no matter how bad you're running at the tables.
Dealer abuse is a real issue, and there's been an uptick in incorrigible behavior at the tables in this post-pandemic gambling world. As a regular poker player, don't be afraid to stand up for your dealer and call out bad behavior from another player.
If you don't want an unruly player to retaliate against a dealer after calling them out, then take a moment to privately talk to the floor person or poker room manager. Most poker room mangers are often former dealers, and they'll appreciate the solidarity.
You can also try to change the sour vibes at a table by saying something positive to the dealer like: "Thank you, you're doing a great job!"
Never forget that poker dealers are people too, and they're working hard so you can have a fun time.
---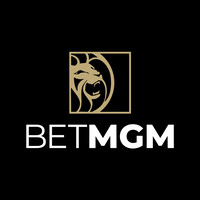 New poker players at BetMGM receive a 100% Deposit Match, up to $1,000 on a customer's first deposit! Plus, customers  can earn up to $75 in Tournament Tickets, for free poker play.
---